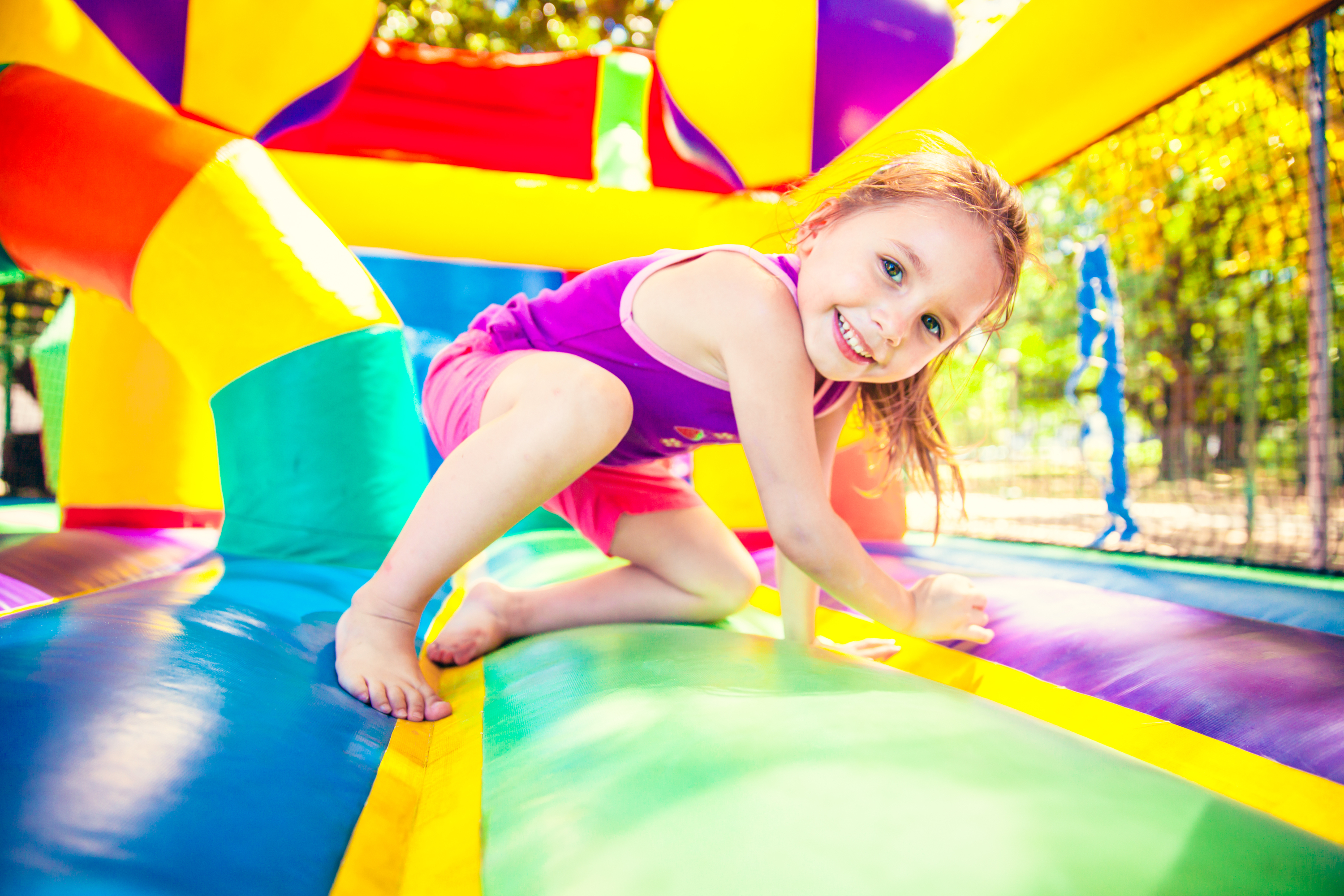 When it comes to throwing an unforgettable event in Louisville, KY, one thing stands above the rest: the right party rental. Whether it's a birthday bash, corporate event, or summer party, a bounce house rental can instantly transform your gathering into a joyous festival.
Understanding Bounce House Rentals
Bounce houses, or bouncers, are inflatable structures that provide hours of fun. They've become a staple at events across Louisville. Bounce houses range from basic structures to intricate bounce castles and combo units featuring obstacle courses, water slides, and more.
Choose Your Bounce House
Gator Jump offers the best selection of bounce house rentals in Louisville, KY. Our inventory caters to various themes and ages, ensuring that everyone enjoys the fun, regardless of their age. From large bounce houses for adult guests to themed ones for children's birthday parties, we have something for every event.
Why Choose Inflatable Rentals?
Inflatable rentals not only add fun but also create a vibrant party environment. They're the perfect rental equipment to keep guests engaged and entertained, making your event a memorable one. Plus, our inflatable rentals are safe, cleaned, and sanitized thoroughly after each use.
Water Slides and Bounce Houses: Double the Fun
If you're planning a summer party, consider our water slide rentals. These units combine the thrill of a water slide and a bounce house, giving your guests double the fun. Whether used with or without water, these are sure to make your event a hit.
Gator Jump: Your Louisville Rental Experts
Gator Jump is a premier party rental company based in Louisville, KY. We've built a reputation as rental experts, committed to providing bounce houses that exceed your expectations. Our emphasis on safety, cleanliness, and a high level of customer service has led to thousands of satisfied customers.
Not Just Bounce Houses
At Gator Jump, we offer more than just bounce houses. Looking for a bounce house combo or an inflatable obstacle course? We have you covered. How about a photo booth rental to capture the fun moments? We've got that too. We even offer game rentals and inflatable movie screens.
Making Your Event Unforgettable
Remember, your event's success lies in the memories created. Our team at Gator Jump is here to help you make your party or event unforgettable. We strive to provide everything you need, from inflatables to cotton candy machines, to ensure your guests have the best time.
Conclusion
Ready to elevate your next event in Louisville, KY? Contact Gator Jump today! Let us help make your event a blast with our selection of bounce house rentals. We provide everything you need to throw a successful event, focusing on fun so you can enjoy your special day.
At Gator Jump, we're here to make your event rental needs a breeze. Your focus should be on having fun, and ours is ensuring you can do just that. So, for your next event, trust the party rental experts at Gator Jump. Call today, and let us make your party dreams come true!
FAQs:
Q: What types of bounce house rentals does Gator Jump offer in Louisville, KY?

A: Gator Jump offers a vast selection of inflatables, including basic bounce houses, themed bounce houses, bounce house combos with water slides, and inflatable obstacle courses.

Q: Are Gator Jump's inflatable rentals clean and safe?

A: Absolutely! We prioritize the safety of our guests. All of our inflatables are cleaned and sanitized after each use to ensure the highest standards of cleanliness and safety.

Q: Can I rent additional party equipment from Gator Jump?

A: Yes, apart from bounce houses, Gator Jump offers game rentals, photo booth rentals, and even a cotton candy machine to complete your event.

Q: Can Gator Jump's water slide rentals be used without water?

A: Definitely! Our water slides can be used as a dry slide, offering hours of fun regardless of the weather.

Q: How can I rent a bounce house for my next event in Louisville, KY?

A: You can easily book your bounce house rental through our website or by giving us a call. We look forward to making your event memorable!