Interactive Game Rentals from Gator Jump are a great way to get your party started in Kansas City, MO! When you choose to rent
Giant Connect 4
, our awesome inflatable
Wrecking Ball
challenge or any of our other fun group games, you are adding a team building experience to your event that will not only be a blast to play on but will have your guests interacting and joining in on the fun! Our inflatable Wrecking Ball challenge will surely get the competitive energy flowing! Four players compete at one time and the winner takes all! This is the perfect rental for when you want to laugh, encourage interaction and turn up the friendly competition. Our interactive games, giant yard games and inflatable challenges are great for School Events, Graduations, Weddings, Backyard Parties, Church Events, Corporate Events, Block Parties, and or Dinner Parties.
Thank you choosing Gator Jump for your interactive game rentals in Kansas City! When you rent with us, we guarantee that you guests will have an amazing and memorable time at your event. At Gator Jump, we pride ourselves on offering our event rental customers great value without compromising safety or quality. Rest easy knowing that our products are frequently and meticulously cleaned and sanitized with organic, hospital grade disinfect, so you can feel confident that your interactive games will arrive in perfect condition, sparkling clean and ready for your guests! Our awesome team is equipped to handle everything from backyard parties to large
corporate events
. We look forward to working with you!
Interactive games are the ideal solution for entertaining and engaging all your guests. These simple skill games are great for all ages and have been a long time favorite for school carnivals, church group fundraisers, and company picnics. Browse the selections below and click on the image or "More Info" like to get more information and to make a reservation.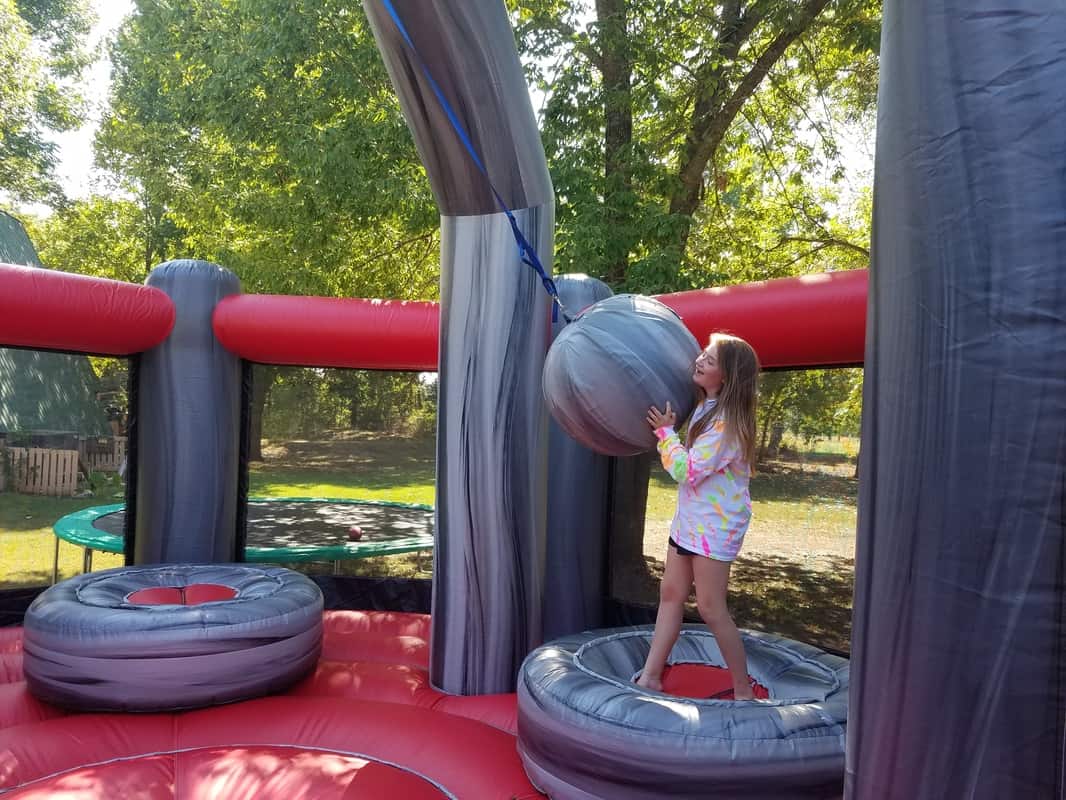 Wrecking Ball
$389
Wrecking Ball inflatable obstacle is a brand new concept for kids and adults from young to old! It's big, it's bold, and it's extreme! It's the Ultimate High Energy game and it's perfect for indoor or outdoor use, corporate team building, Fall Festivals or any group event in need of an athletic and competitive focal point! (4) Players climb atop their inflated pads. One of the players grabs the Wrecking Ball and hurls it at their opponent in an attempt to knock the player off of their inflated pad. As the Wrecking Ball swings back, try and grab it! The player, who grabs it first, then hurls it at another player, trying to knock that player off. The last player standing is the champion.
Customer Rating
Book Now!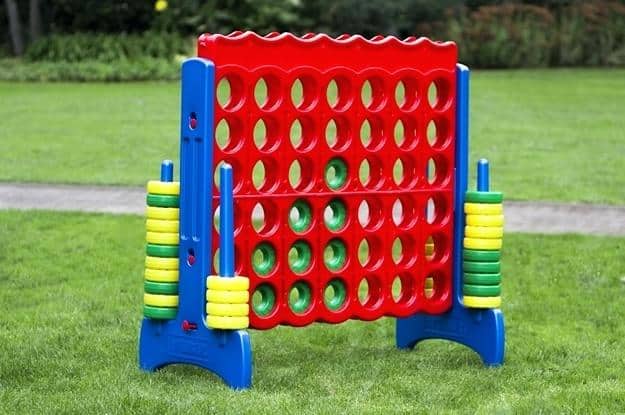 Giant Connect 4
$64
Giant Connect 4 will be the focal point of your event! This classic game of skill and strategy can be played in teams of 2 or as a head to head competition. Players take turns dropping their teams color discs into the columns with the goal of connecting a line of four of their teams color discs while also playing defense to keep their opponent from beating them in the quest to connect 4! Standing over 4 feet tall and strikingly colorful, this giant yard game will turn heads and keep your guests entertained for hours!
Customer Rating
Book Now!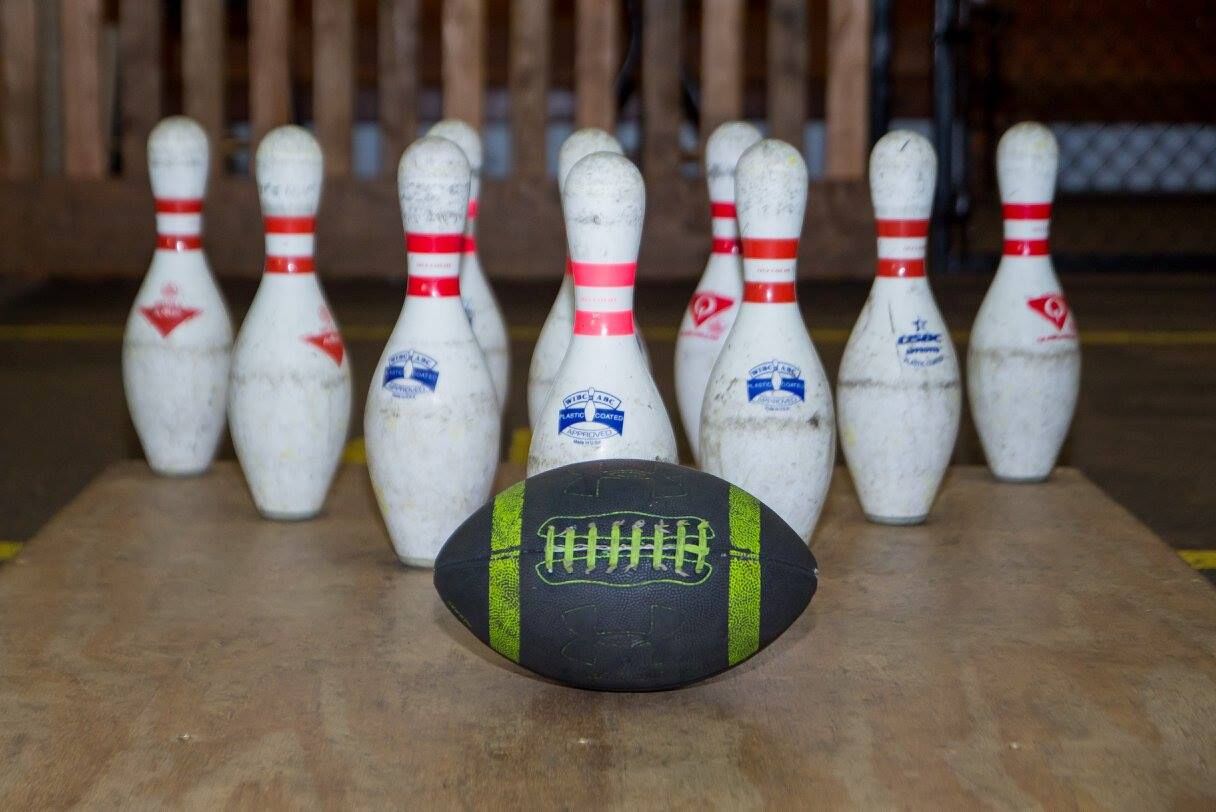 Fowling
$195
Fowling is a hybrid game that combines the equipment of American football and bowling into one sport with a similar layout as horseshoes and cornhole.
The rules of fowling, a hybrid of football and bowling, are simple: two teams set up bowling pins across from one another and take turns trying to knock each other's pins down by throwing a football. The first team to knock down all of the opposing team's pins wins.
Customer Rating
Book Now!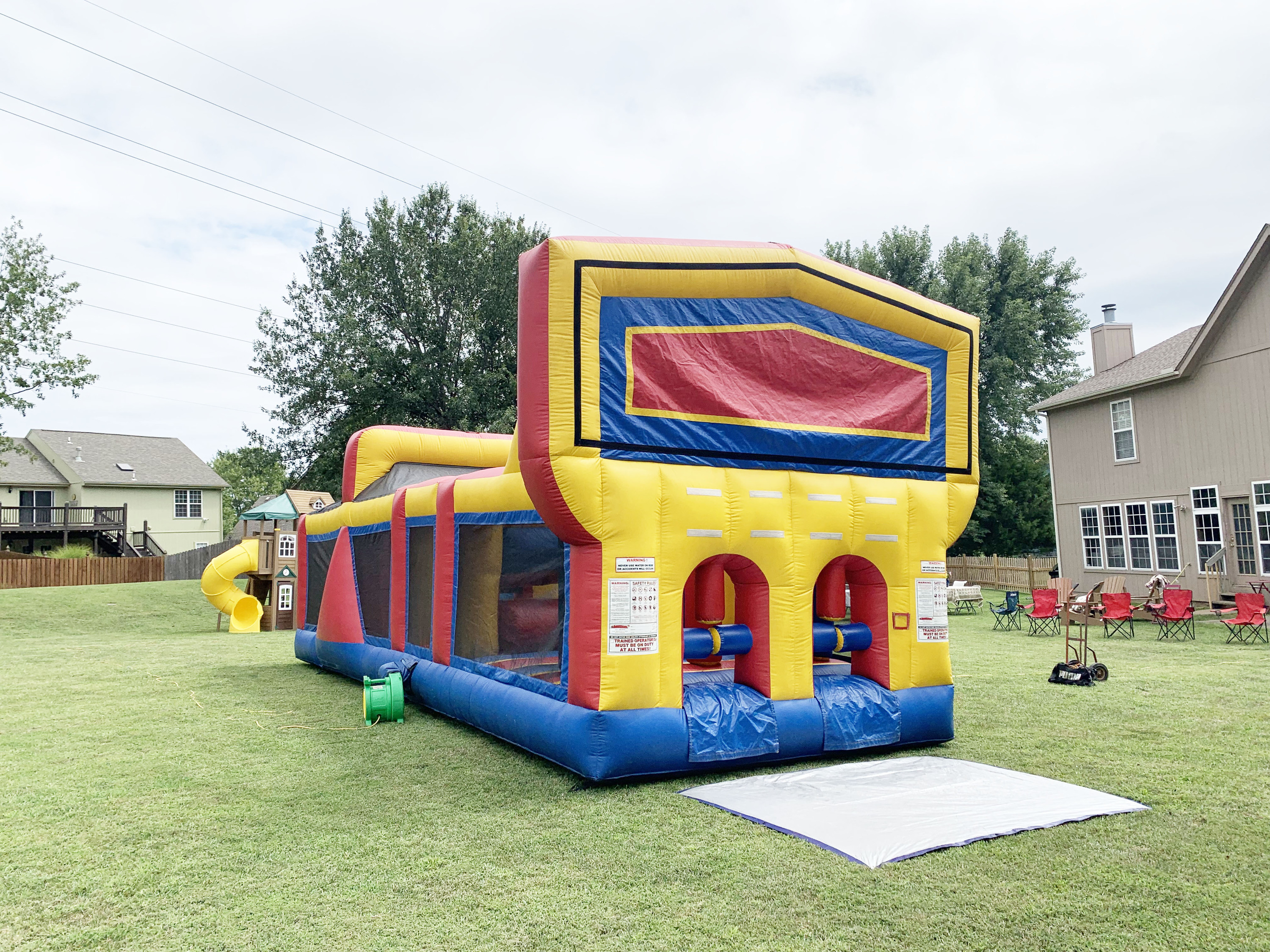 38' Obstacle Course

$325
Gator Jump's 38♠Obstacle Course is perfect for events large or small. The addition of the tunnels on this inflatable unit makes the obstacle course a little more exciting. This 38 foot long obstacle course is perfect for backyard events, as it provides extended fun without excessive size.
Customer Rating
Book Now!