Giant Connect 4 Game Rental
This classic strategy game requires players to connect four of their color discs in a row horizontally, vertically or diagonally before their opponent. 2 players can battle it out in this game of strategy, or teams can participate as well. Gator Jump's Giant Connect Four game will provide hours of fun indoors or out.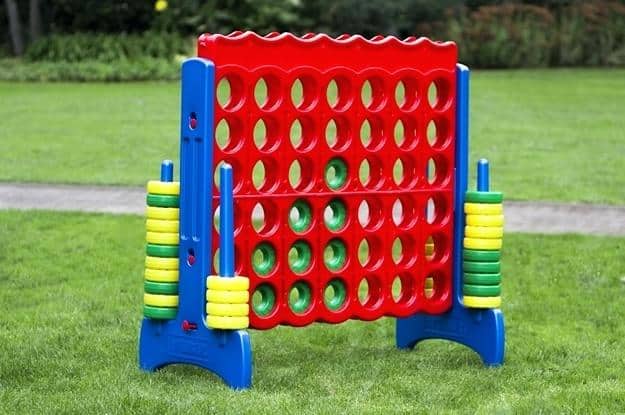 The Gator Jump Promise:
On-Time Delivery! Affordable inflatable bounce house rentals. Our service includes delivery, setup and pickup. Our delivery crew is ASTM certified and you will receive safety handouts and a brief walkthrough during setup. Most inflatables will come with a mat for the entrance. Flexible rental period - between 1 hour and 6 hours long. Additional hours can be added for only 10% of the total rental cost per hour. Delivery charges may apply depending on distance from our warehouse in Louisville, KY. For inquiries please call us at (502) 916-8500. Excellent service and professionalism you would expect from the best party rentals in Louisville, KY.
Yard Game Rental Louisville!