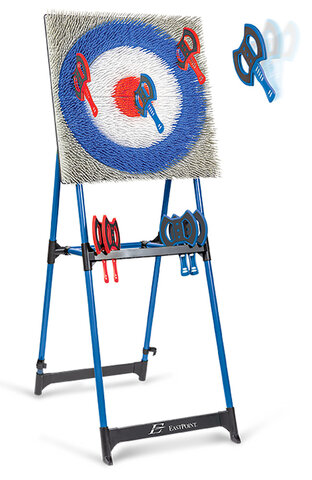 Axe Throwing
Actual Size: 2' x 4'
Setup Area: 10' 10'
Outlets: 0
Age Group: 8+




Louisville's Premier Portable Axe Throwing Game Rental by Gator Jump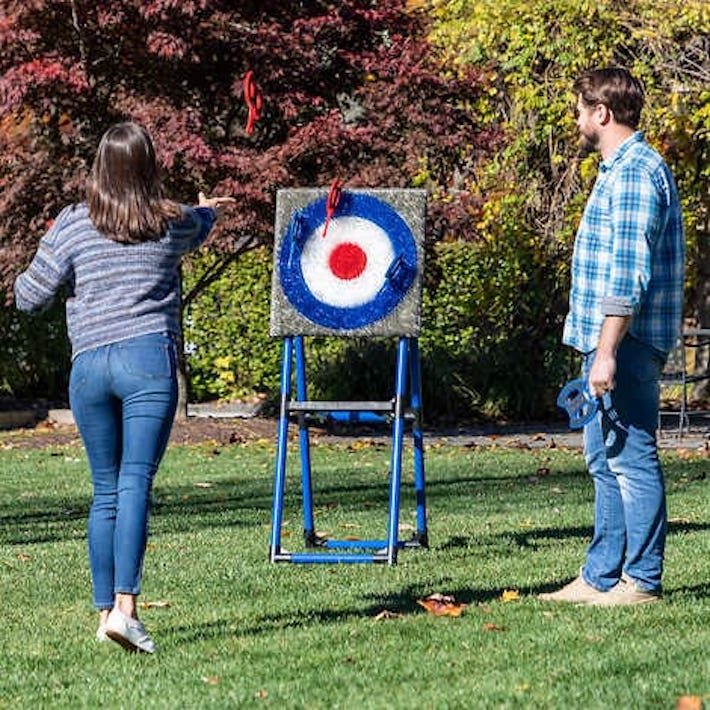 Axe Throwing Game Rental: Louisville's Ultimate Challenge

Looking for a unique and exhilarating addition to your next event? Gator Jump introduces its top-tier axe throwing game rental, right here in Louisville! Elevate any occasion, be it tailgating, backyard barbecues, or weekend get-togethers, with this trendy and engaging activity. Test your accuracy, challenge your friends, and aim for the bullseye!
Unmatched Tailgating and Backyard Fun
There's no better way to spice up your tailgating party or backyard gathering than with Gator Jump's axe throwing game. Designed with both entertainment and safety in mind, our game offers a seamless blend of competition and thrill. Whether you're a beginner or a seasoned axe thrower, this game promises hours of endless fun and friendly rivalry.
All-inclusive Axe Throwing Package
Our comprehensive axe throwing rental package comes equipped with everything you need to get started:
1 Axe Throw Target: Crafted with precision, our target provides a clear bullseye that challenges players while ensuring high visibility.

8 Safety Axes: Safety is our top priority. That's why we provide specially designed safety axes that offer the thrill of the game without compromising on safety. These axes are lightweight, easy to handle, and made for all skill levels.
Easy Gameplay for All Skill Levels
Playing is simple! Grab your safety axe, take a deep breath, focus on the bullseye, and release. The bristle target ensures a satisfying stick for successful throws, making the game even more rewarding. Whether you're playing casually or competitively, every throw brings with it a rush of excitement and anticipation.
Double the Fun with Dual Game Sets
Want to take the competition up a notch? We've got you covered. Gator Jump offers two axe throwing games available for rent. So, if you're hosting a larger event or just want to amplify the challenge, consider adding both sets to your order. Set them up side by side and let teams or individuals go head-to-head in a grand axe throwing showdown.
Why Choose Gator Jump's Axe Throwing Game Rental?
Quality Assured: Every component of our axe throwing game is top-notch, ensuring durability and performance.

Safety First: Our safety axes and robust target design prioritize player safety without diminishing the fun.

Versatile Entertainment: Perfect for all ages and events, from birthday parties to corporate gatherings.

User-Friendly: Our game is designed for quick setup, easy understanding, and maximum enjoyment.
Gator Jump's axe throwing game rental is more than just a game; it's an experience. It's about the adrenaline rush as the axe sails through the air, the triumphant cheers when you hit the bullseye, and the memories created with every throw. Don't just plan an event; make it unforgettable with Louisville's premier axe throwing challenge.
Reserve your axe throwing game today and let the fun-filled competition begin!