Louisville's #1 Choice for
Bounce House Inflatables & More!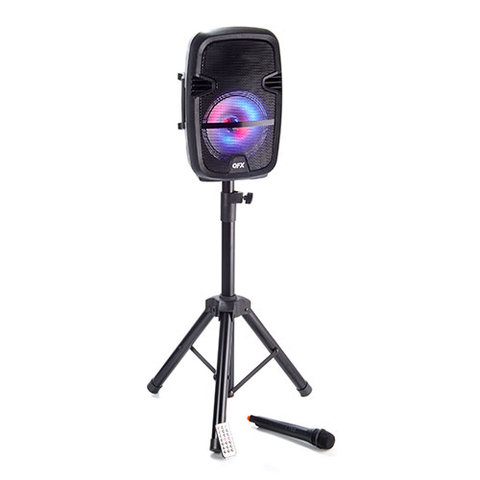 Bluetooth PA System
Actual Size: 5x5x5
Setup Area: 5x5x5
Outlets: 1




Boomin' PA Bluetooth sound system!
Includes one 12" bluetooth PA speaker

includes one wireless microphone

includes one adjustable stand

includes built in LED light effects to keep the party moving all night!

Bluetooth, USB, SD and AUX input options

Includes remote control

The Bluetooth PA System is the perfect solution for anyone who needs a high-quality, portable speaker system that can be used for a variety of applications. With its powerful built-in amplifier and high-quality speakers, this system is perfect for use in classrooms, conference rooms, outdoor events, and more.
The Bluetooth connectivity allows you to easily stream music and audio from your smartphone, tablet, or other Bluetooth-enabled device, making it easy to play your favorite tunes or deliver important presentations. The system also features a built-in microphone input, allowing you to easily connect a microphone and deliver speeches or presentations to large audiences.
The system is designed to be extremely portable, with a lightweight and compact design that makes it easy to transport to different locations. The rechargeable battery provides up to 8 hours of continuous use, so you can use it for extended periods of time without needing to recharge.
Overall, the Bluetooth PA System is a high-quality, versatile, and portable speaker system that is perfect for anyone who needs a reliable and powerful audio solution for a variety of applications. service and professionalism you would expect from the best party rentals in Kansas City, MO.
Best bounce house rentals in Louisville, KY!