Louisville's #1 Choice for
Bounce House Inflatables & More!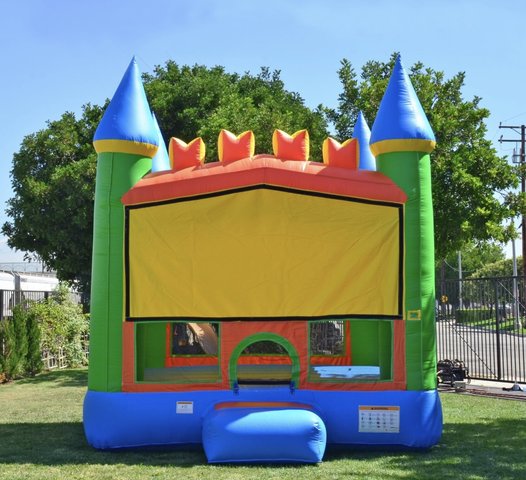 Pastel Bounce Castle
Actual Size: 15x15x15
Setup Area: 18x18x18
Outlets: 1
Age Group: 3+




Bounce House Rental Louisville!

Looking to add more color to your event? You can, with this colorful Pastel Rainbow Castle Jumper! This inflatable jazzes up the boring, traditional castle bounce house by adding brightly colored bricks and more color variety. This jump house is great for all ages, boys and girls! The orange, yellow and green reflect the colors of summer making this jumper perfect for any Louisville birthday event or festival! Gator Jump's awesome Pastel Bounce castle packs the most fun and excitement into small spaces! All four walls are made of industry leading safety netting to ensure kids stay cool while jumping and bouncing and shooting hoops on the built in inflatable basketball hoop!

This fanciful bouncy house rental offers castle-like styling on the exterior, with inflatable turrets at the four corners and incredibly vibrant coloring. A 15'x15' bouncer play area gives jumpers a ton of room to bounce around, and the inflatable basketball hoop will keep your kids busy for hours! The Pastel Rainbow Castle bounce house is a dry only unit, industry leading safety netting on all sides allows for maximum airflow to keep jumpers cool and the vinyl ceiling protects from the harsh sun rays.

Features:

15 x 15 jump zone
Safety Ramp at entry
Industry leading safety netting at entry/exit
Breakaway basketball hoop
Recommended maximum occupancy of 5
Safety Tips for Your Bounce House Rental:
An adult must always be present to supervise.
The safest way to use a bouncer is to allow only one child on it at a time. If more than one child will be using it, make sure they are about the same age and size.
Before entering, have children take off their shoes, glasses, and jewelry. Make sure they empty their pockets of any sharp objects, as well.
Set rules for safe play. Teach children to not roughhouse, tumble, wrestle or do flips. Have them stay away from the entrance or exit, and the sides or walls of the bouncer.
If the bouncer begins to lose air, or if too windy, have all children carefully exit the bouncer. A good indication of when it is too windy (between 13-17 mph) is when winds raise dust and loose paper, or small branches start to move. If this is the case, stop play immediately, and have all children exit the bouncer.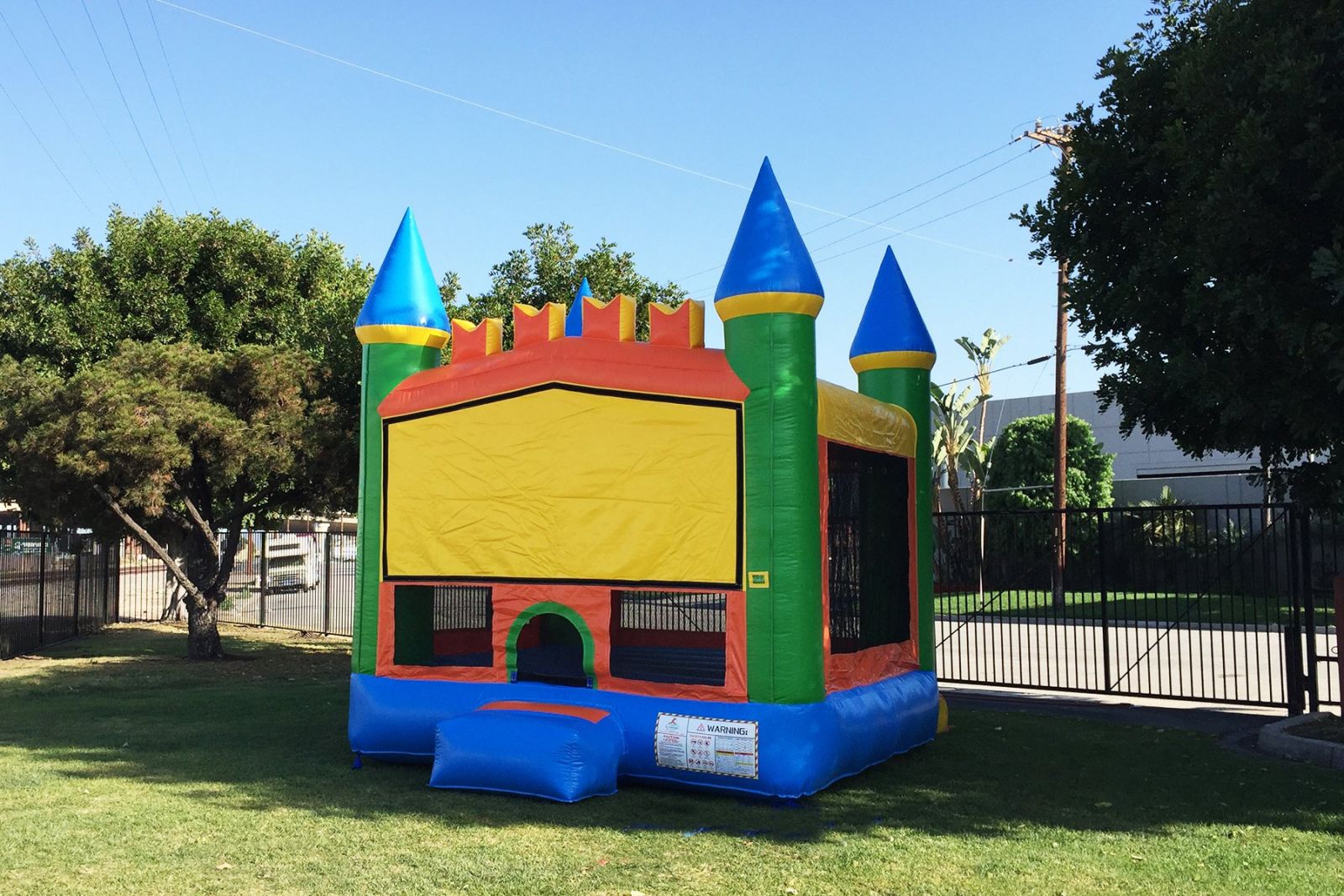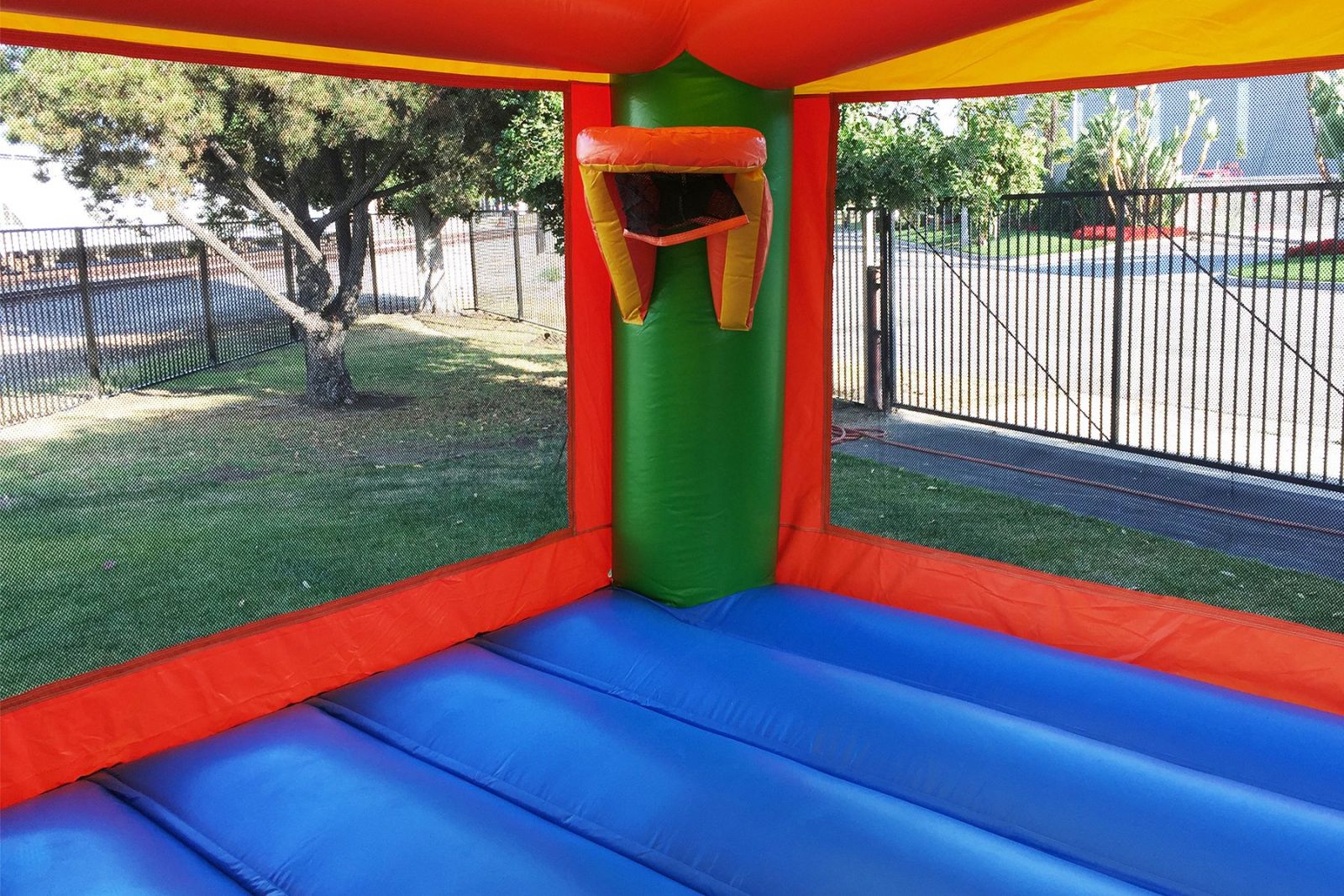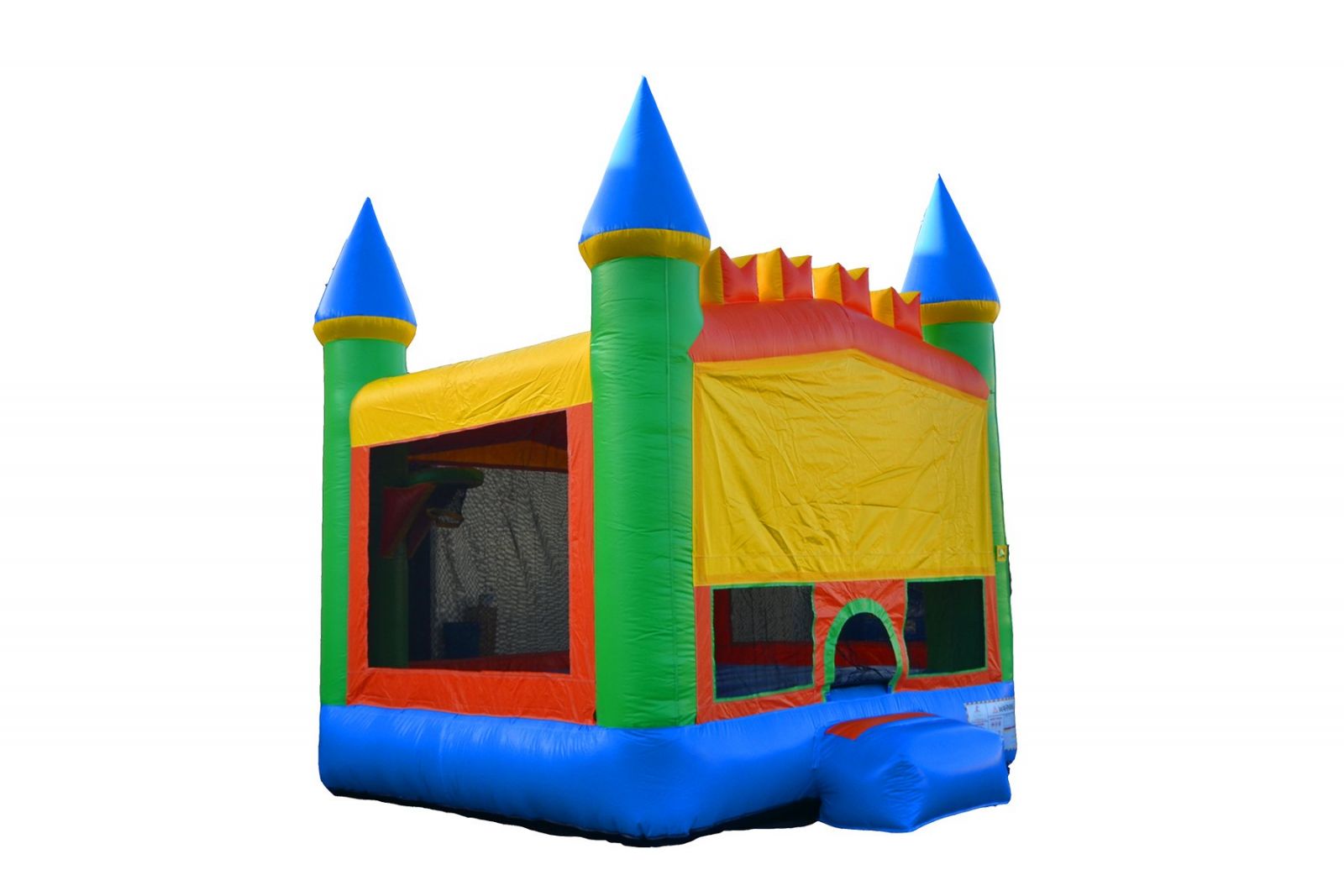 Best bounce house rentals in Louisville, KY!